Our Story
The Buddhist Peace School stands as a non-denominational, independent, and co-educational institution encompassing nursery, primary, and secondary education. Recognized by the Ministry of Education and Sports of Uganda, our school holds the distinction of being a harmonious blend of different entities: the Buddhist Peace Pre-School, Buddhist Peace Primary School, and the Buddha Secondary School. These schools are firmly rooted in both Buddhist principles and African values, serving as the foundation for all our ethical and educational approaches.
Diversity is not just welcomed here; it's embraced. Our doors are open to students of all backgrounds, races, religions, and walks of life. This inclusivity fosters an environment where unity is celebrated and a shared journey towards enlightenment and education takes precedence. It's worth noting that these schools are unique in their inception and management, being the first and only Buddhist educational institutions under the auspices of the Uganda Buddhist Centre, a registered non-governmental organization.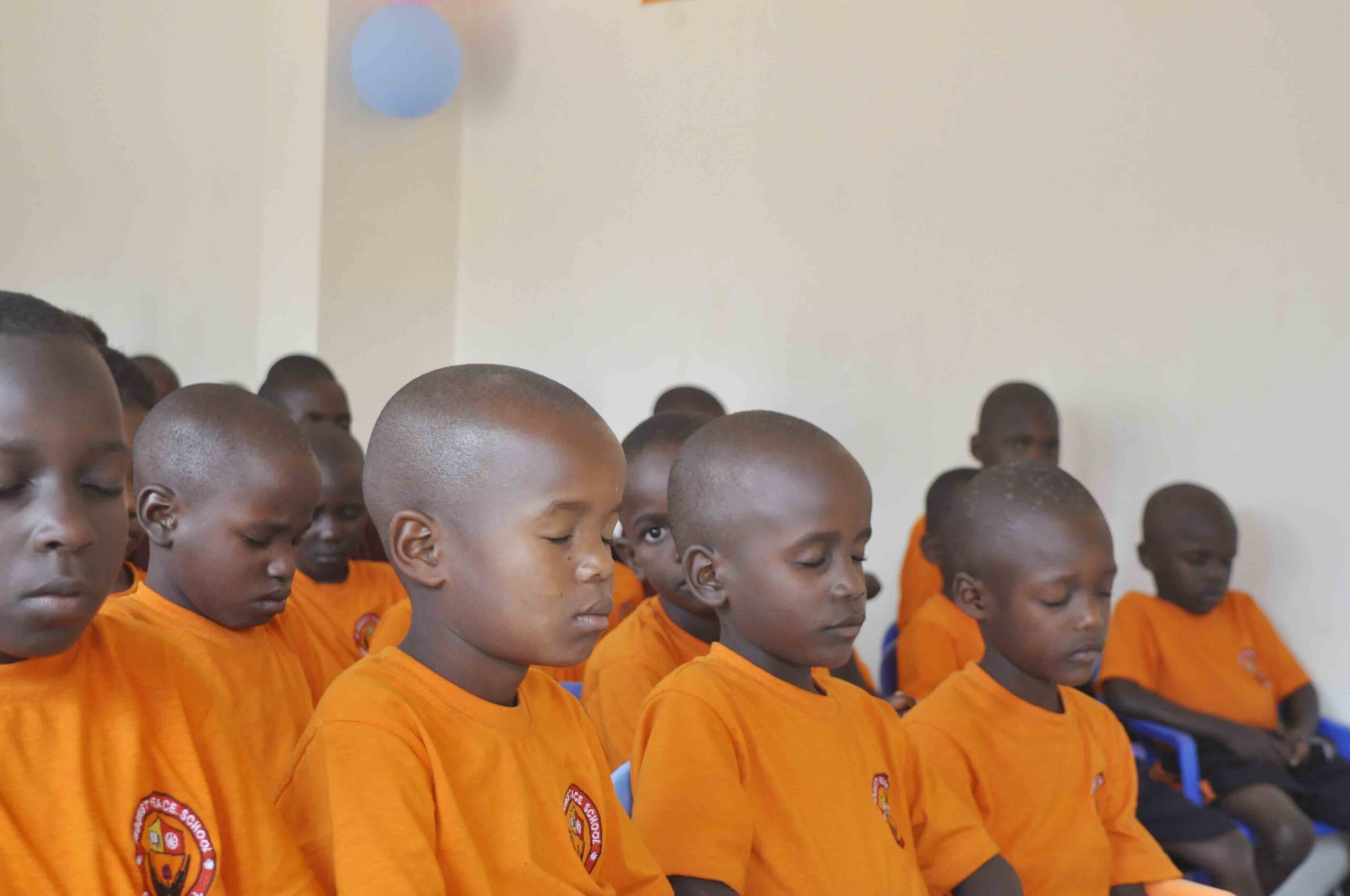 Our Vision
"Peace for All"
This succinct yet profound vision encapsulates our aspiration to create a world where peace is not only sought but realized for every individual, within and beyond the walls of our schools.
Our Mission
Guided by our mission, the Buddhist Peace School is dedicated to imparting knowledge and wisdom through a holistic approach that encompasses the development of the head, heart, hands, health, and happiness (5H). Our commitment to nurturing the complete individual is at the core of everything we do.
Our Values
Our values serve as the compass by which our students navigate life. Punctuality, orderliness, compassion, mindfulness, and wisdom are more than just words; they are the cornerstones of character that define our students. These qualities empower them to not only weather life's challenges but also thrive and succeed. When cultivated collectively, these values lay the groundwork for resilience, personal growth, and a sense of achievement that extends far beyond academic excellence.
Our History